How to Create a Powerful Project Management Resume
Today's Project Manager must have a resume reflecting the expertise and skill-readiness for a digital age rife with change. The Project Management Institute (PMI) reported 1.4+ million certifications worldwide in their 2018 Annual Report, indicating the global significance of the profession and the incredible competition in the job market. Use the steps below to create a modern project management resume.
Plan Your Project Management Resume
As you would for any project, think about your timeline, deliverables, and goals. Your resume design plan should enable you to answer: When will I have my new resume ready? Where is the information about my work experience I will need for the resume? Who will proofread my resume/s? Where will I save my resume (personal computer, the cloud, etc.)? What are the sections I will include on my resume (e.g. summary, work history, volunteering, awards)? How often will I update my resume to keep it current?
Having a current resume is part of managing your career and being able to react to new job opportunities in a timely manner.
Use Your Resume to Market Your Project Management Soft Skills
A resume is a marketing tool for your valuable project management and business skills. The top soft skills in the LinkedIn Learning article about 2019 most in-demand skills include:
Sound familiar? Those are also the skills that can make or break the career of a project manager. In The Project Manager of the Future: Developing digital-age project management skills to thrive in disruptive times (2018) report, the PMI shares that "…project leaders need digital-age competencies: Data science, an innovative mindset, security and privacy knowledge, legal and regulatory compliance knowledge, the ability to make data-driven decisions, and collaborative leadership."
Consider including a Skills section with both soft skills and technical skills. A strong project management resume shows a professional who has not only the technical know-how but also the people skills to get things done.
Promote Your Project Management Experience Regardless of Title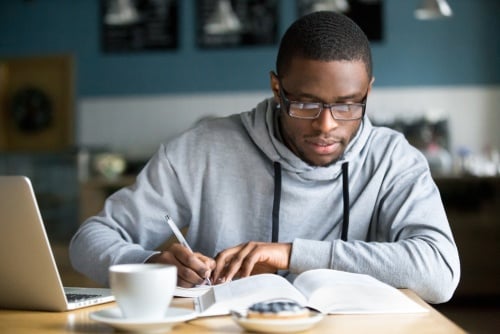 In your descriptions of previous jobs, highlight both your project management abilities and the results of your project leadership. Even with a title other than Project Manager, you can emphasize project management experience. For example, as HR Team Lead you oversaw the annual employee awards celebration including managing the schedule, budget, stakeholders, communications, vendors, and deliverables. Whenever possible, also include the results you were able to achieve as a project lead or manager. In our example of a HR Team Lead who oversaw an awards event, the results could include budget savings, high scores in attendee surveys, an innovative way to leverage the internship program, or cross-divisional teambuilding.
A project manager resume is more than a listing of your work with the title of project manager. Provide examples of your ability to adapt, innovate, plan, and manage work. Include any data around results and impact.
Design A Resume That Demonstrates Your Ability to Communicate
As a project manager, you represent your company with clients, teams, and stakeholders. You communicate in many formats with many people. Therefore, hiring managers need project leaders who can not only manage the tasks and team, but possess presentation skills and communication savviness.
Font choice. Use sans serif (e.g. Arial or Calibri).
Keep it clean with open space.
Use bullet lists for your job descriptions.
Verb choice. Make sure you use active verbs in same tense.

Remember your resume is most likely your first impression. Make it count and make it a good one. A clean, organized resume demonstrates communication skills that every project manager needs.
Ensure Your Resume Packs A Punch In 7 Seconds
Your resume has about 7 seconds in which the recruiter decides to toss it or to put it in interview list, according to eye tracking research. You've spent more time than that reading this blog.
Proofread your resume (and even better, get a trusted peer to proofread it for you as well!) keeping in mind
how easy it will be for the future-boss to be able to find your skills, to identify your education, and, the really important one, to locate your contact information.
Your one- or two-page resume that is clear and easy to use will get more results than a clunky, busy, overly packed one. The interview is for sharing stories and details. The resume is to get you to the interview.
Use that resume to kick start your next career opportunity
In a digital world with virtual teams, Project Managers must show expertise beyond spreadsheets and Gannt charts. Create a project manager resume that serves as an example of your ability to organize, to communicate, and to inspire action.
---
Studying for the PMP Exam?
---
Upcoming PMP Certification Training – Live & Online Classes
Name
Date
Place
PMP Certification Training
Sep 25,26,27,28
8:30am-6:00pm
Rockville, MD
View Details
PMP Certification Training
Oct 16,17,18,19
8:30am-6:00pm
Rockville, MD
View Details
PMP Certification Training
Sep 25-28 & Oct 2-5
6:00pm-10:30pm
Online - Eastern Standard Time (EST)
View Details
PMP Certification Training
Sep 25,26,27,28 8:30am-6:00pm
Rockville, MD
PMP Certification Training
Oct 16,17,18,19 8:30am-6:00pm
Rockville, MD
PMP Certification Training
Sep 25-28 & Oct 2-5 6:00pm-10:30pm
Online - Eastern Standard Time (EST)
---