The Value of Corporate Training
Corporate training is a way to provide employees with the ability to adapt, learn new skills, and increase their productivity. The value of corporate training programs has been proven time-and-time again in recent years when faced with global challenges such as economic downturns or emerging technology disruptions.
Are you considering an investment in corporate training? More and more companies are making this investment in their employees. According to one industry report, companies invested $83 billion in corporate training in 2019 – a staggering number that demonstrates the value companies place on professional development.
It's important to understand the value of corporate training, before a organization decides to pursue this essential investment. To ensure your corporate training efforts succeed, you need buy-in from decision-makers and participants alike. Here are some events and goals in a business' lifecycle that commonly trigger a need for corporate training:
Growing Company
Significant growth in a company can signal that it is time to invest in corporate training. Especially in times of rapid growth, it's easy for companies and employees to lose alignment. Implementing new structures and on-boarding new employees can make it challenging to meet your current quality standards and keep up with growing demand.
Often, when bringing on new employees, companies fail to invest the time into adequately training and preparing these new hires. They're brought in to meet growing needs, after all. However, without the proper foundation at new job, employees may be set up for failure. If you want your company growth to be both successful and sustainable, corporate training is an essential investment.
Company Transitions
Transitions within your company – big and small – make corporate training a necessity. Why is training during this time valuable? Whether your company is transitioning to a new operational style or a new project management approach, your team needs comprehensive training to make the transition smooth and successful.
First, it allows you to establish new norms. You can train your employees in alignment with new operations and ensure everyone is prepared to adapt to the transition. Additionally, in a time of transition, you want to check the pulse of your company, ensuring operations remain productive even when major changes are occurring.
In terms of project management, company transitions sometimes require your employees to pursue certifications to meet internal or external customer needs. Buying a corporate training program for your employees makes it easy to prepare your team to move to a new project management approach.
Professional Development Program Establishment
Do you currently have a learning and professional development system in place at your company? Are starting an internal training program but don't know where to begin? Having an internal employee development program is an investment many companies are making. Working with external resources can help you establish these types of programs and ensure your employees are gaining and retaining the skills they need to be successful at their jobs.
A case can easily be made for investing in external resources, as opposed to building up a development program internally. First, you can start reaping the benefits of professional development faster than if you were to start an in-house program. An external instructor comes in and simply begins training. Second, you don't have to do any of the work yourself. These training programs and well established with proven results. Finally, if you choose the right training partner, you can trust that your employees are receiving training from the best trainers in the business. Be sure to work with training partners who have plenty of experience and professional development courses to choose from.
Build Knowledge Base and Skills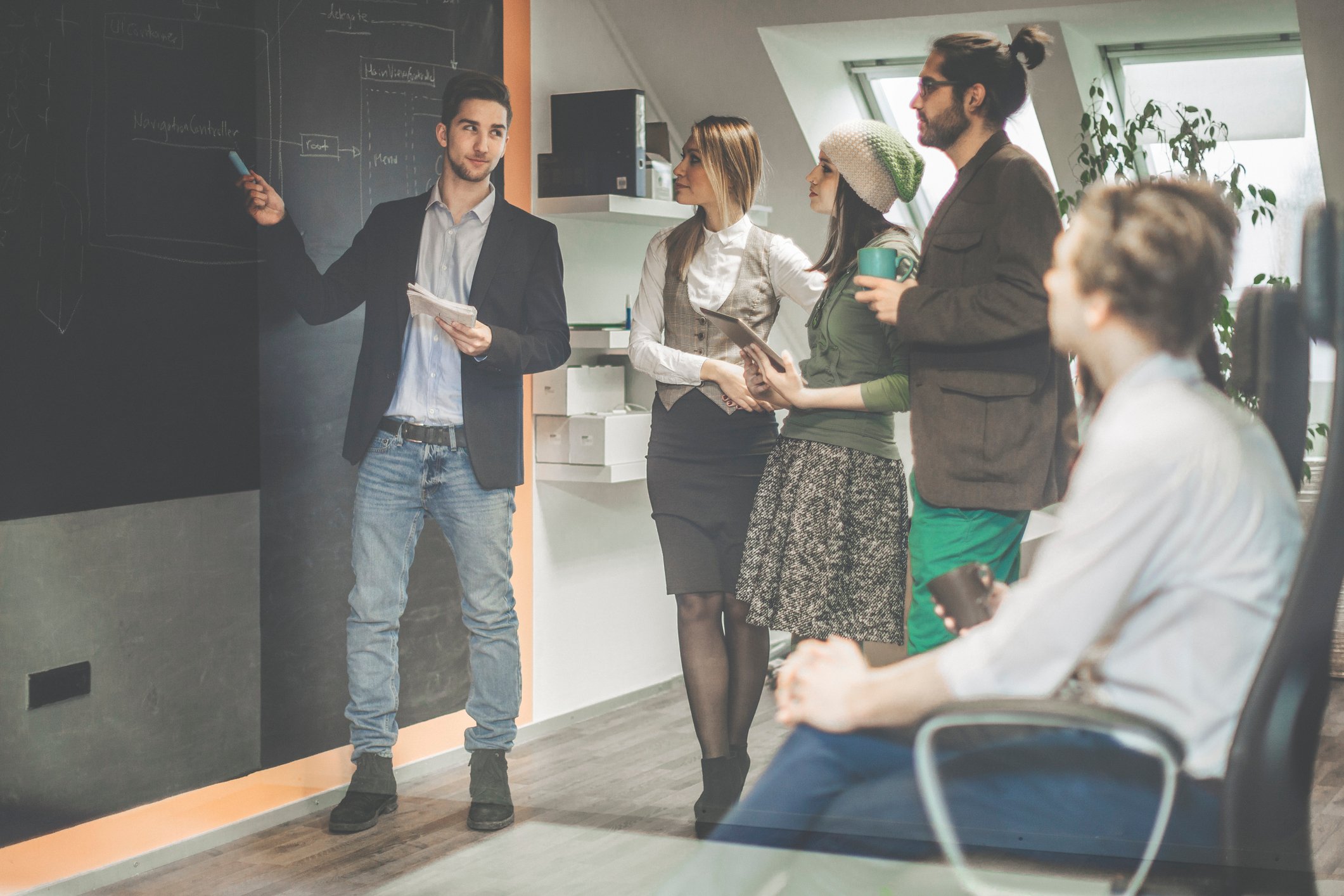 Every company wants to have highly skilled employees on their team. When you invest in corporate training, you're sure to build a knowledge base and skills necessary for your team to succeed. Instead of going through the long, tedious, and expensive process of searching for and hiring new employees, why not invest in the employees you already have on your team?
When it comes to the field of project management, there are always new and emerging approaches. For the project managers on your team to truly be successful, you need to provide access to the latest project management training courses. Through this investment in building your employees' knowledge base and skills, you'll also gain and maintain a competitive advantage over the other companies in your field.
Best Practice Establishment
One challenge common across many organizations, regardless of industry, is the failure to adequately establish best practices. When companies don't take the time to establish best practices, you're likely to see the consequences of failed projects and diminished productivity.
In addition to establishing best practices, you're also able to standardize practices across your organization. When your team members, especially your project managers, are using different processes and approaches, it's hard to monitor progress and keep everyone on the same page. You'll struggle to get the best results without alignment across your teams.
Staff Retention
Is your organization experiencing challenges in terms of staff retention? If your valuable employees have one foot out the door, you may want to consider adding corporate training to the benefits you provide your team.
One of the most positive outcomes of investing in corporate performance training for your employees is the impact this investment has on staff retention. Your employees want to feel like valued members of your workforce, and to make them feel that way, you must demonstrate that you care about their futures at your company. An investment in corporate training is an investment in your team.
When employees are able to reap the benefits of your training investment by furthering their own professional careers, they're likely to see a path forward in your organization and appreciate the training you've provided. Your company also benefits from retaining well-trained and highly-skilled employees. You'll avoid the significant costs that come with replacing key employees and maintain the highest levels of productivity.
Making an investment in corporate training is a big decision for your organization, but a necessary investment if you want to retain top talent and transform your workforce. Before you make a huge investment in corporate training, make sure you choose the best training partner for your needs in order to maximize value. Research your options carefully, but don't put off this investment. You want to start reaping the benefits of corporate training sooner rather than later.
Are you looking for group training options for your employees? Learn more about working with Project Management Academy for your group training needs.
---
Studying for the PMP Exam?
---
Upcoming PMP Certification Training – Live & Online Classes
Name
Date
Place
PMP Certification Training
Oct 16,17,18,19
8:30am-6:00pm
Rockville, MD
View Details
PMP Certification Training
Nov 13,14,15,16
8:30am-6:00pm
Rockville, MD
View Details
PMP Certification Training
Oct 2,3,4,5
8:30am-6:00pm
Online - Eastern Standard Time (EST)
View Details
PMP Certification Training
Oct 16,17,18,19 8:30am-6:00pm
Rockville, MD
PMP Certification Training
Nov 13,14,15,16 8:30am-6:00pm
Rockville, MD
PMP Certification Training
Oct 2,3,4,5 8:30am-6:00pm
Online - Eastern Standard Time (EST)
---
Erin Aldridge, PMP, PMI-ACP, & CSPO