Project Management Career Paths for Your Future
A project manager is in charge of coordinating and overseeing a group's tasks. They are responsible for the success or failure of projects, timelines, budgets, scope creep, and more; making project management one of the top career paths available today. Project managers not only influence what happens on their teams but also have significant control over how they interact with other people-centered departments like sales management to marketing. This can lead to high salaries that enable them further opportunities from bigger companies where the work-life balance will be easier than in smaller firms which often require long hours when deadlines loom close by.
As you think about the trajectory of your career, do you wonder what options are in front of you?
Project managers are in high demand right now, so if you have the right skills, you have a number of exciting project management career paths in front of you.
So, what options do project managers have? There are three career paths for project managers – vertical career path, horizontal career path, and an entirely new career. Let's look at each of these paths to help you determine which option to pursue.
Vertical Career Path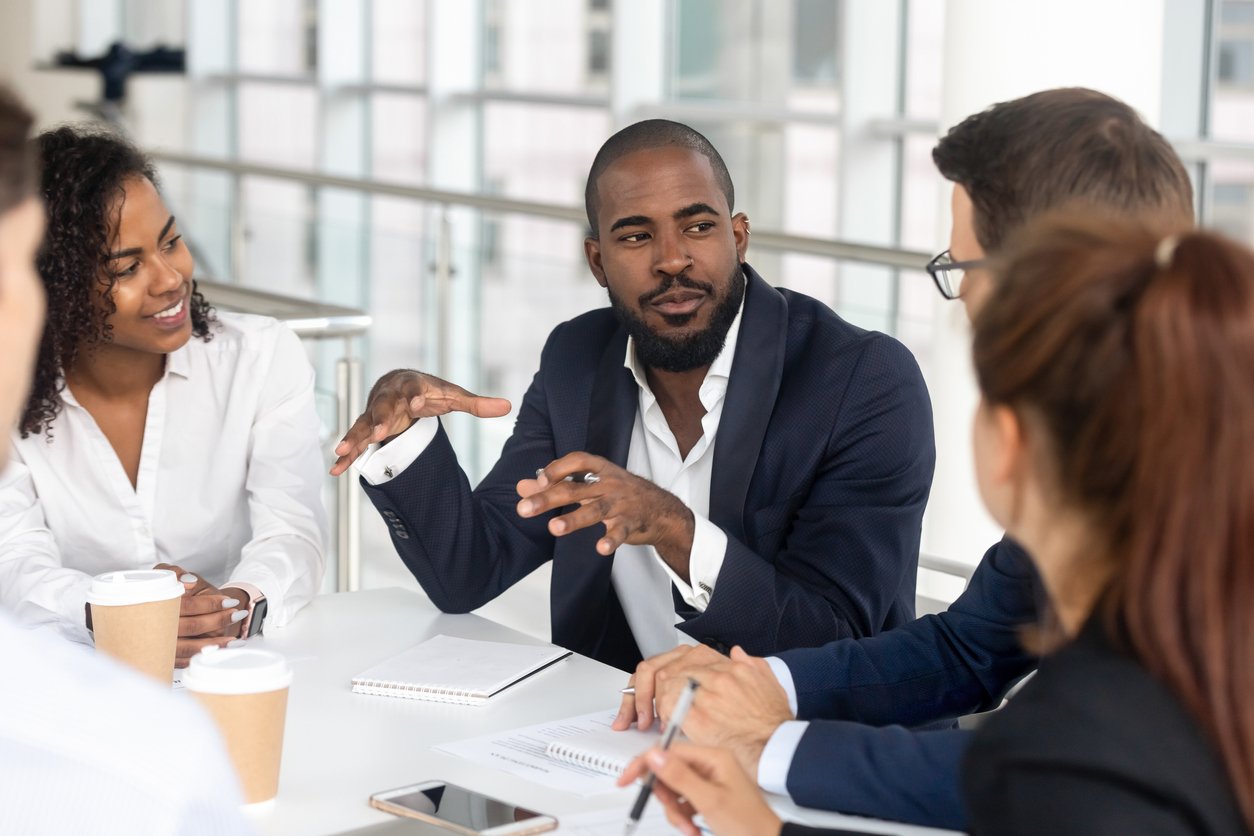 When you think of vertical career paths for project managers, think about how you can move higher and higher through the project management ranks. There are a number of career trajectory levels you can move through as you gain more project management experience and prove yourself to be a competent project manager. Here are a few:
Project Manager – Some project managers need to gain more experience before they move to a new position or a new title. However, keeping the same title – Project Manager – does not mean you will be stagnant. You can still grow! Broadening your responsibilities, gaining valuable experience, and continuing to learn more about your profession can all be positive developments in your career. Depending on your experience, you might be assigned varying tasks. Here is a common breakdown of project management responsibility levels:

0 to 2 years of experience – You may be assigned simple projects and support other project management, all while being closely managed by more senior team members.
2 to 4 years of experience – You may be assigned more complex tasks, while still receiving some direction.
4 to 7 years of experience – By now, you will be working on a more independent level on some projects and collaborating with others on major projects.

Program Manager – Program Managers generally have six or more years of experience in the project management field. They have oversight of multiple related projects, personnel, and budgets. They also ensure that all deliverables are appropriately aligned with organizational goals.
Portfolio Manager – Portfolio Managers are responsible for the direction of a portfolio of multiple projects and programs, giving them a high-level oversight of many different ventures.
Director, PMO (Project Management Office) – Directors develop strategic planning for their organization, overseeing personnel and resources. This is one of the highest positions you can achieve within the project management hierarchy.
As you move up through the project management ranks, there are a number of tools that can help prepare you for your next stage as a leader. First, you can take training courses to fill your specific training needs. You can also expand on your education, either through earning a project management certification, like the Project Management Professional (PMP)® Certification, or you can go back to school, earning another degree in a project management-related field of study. If you want to be a project manager for the long-term foreseeable future, you have plenty of options to grow and move up in your career.
Horizontal Career Path
Instead of moving up throughout the project management ranks, you have another option. You can branch out beyond your current field and find a new one. The best way to think of a horizontal career path is an application of your project management skills to a particular industry or area. For example, you could become a project manager who specialized in the healthcare industry or a project manager who specializes in construction projects.
So many industries have a need for project managers, and hiring managers may be more apt to bring on a project manager who has chosen to work in their specific field. This could be a smart move for your career.
If you choose to pursue a horizontal career path, you will need both project management skills and the specialized skills of that industry. So, if you choose the healthcare path, you also need to obtain industry-specific knowledge, like information about HIPAA. Or, if you pursue a career in the construction industry, you may need to know about building codes or gaining permits.
Different project management certifications may be helpful in preparing you for various fields. Another career path you should choose is managing projects in the IT sector. In that case, earning an Agile-related project management certification may be wise, since this is a project management approach common to the industry.
New Career
In addition to moving up as a project manager or making a lateral change to a specific field, you can also move toward an entirely new career. Moving into a role like business analyst or operations manager could be a good fit for your skillset. This type of career change could even land you in the C-suite as a chief operations officer (COO).
Even though you may not have the title of Project Manager anymore, you can still put your project management skills to good use. As with the horizontal move to a specific industry, a move to a whole new career could require you to gain additional skills specific to that position if you want to succeed.
Regardless of your career decisions, project management skills are a beneficial set of skills to possess. Whether you pursue your career as a project manager or leverage your career as a project manager to move into a different or more specific role, you have a bright future. Earning certifications, like the Project Management Professional (PMP)® certification or the PMI Agile Certified Practitioner (PMI-ACP)® certification, also makes you an enticing candidate for potential employers.
Ultimately, a career in project management is a promising one. With the right skills and a career path you're working toward, you're sure to find success.
Learn more about becoming a certified project manager. Explore the PDU courses offered by Project Management Academy.
---
Studying for the PMP Exam?
---
Upcoming PMP Certification Training – Live & Online Classes
Name
Date
Place
PMP Certification Training
Oct 16,17,18,19
8:30am-6:00pm
Rockville, MD
View Details
PMP Certification Training
Nov 13,14,15,16
8:30am-6:00pm
Rockville, MD
View Details
PMP Certification Training
Sep 28,29 & Oct 5,6
8:30am-6:00pm
Online - Eastern Standard Time (EST)
View Details
PMP Certification Training
Oct 16,17,18,19 8:30am-6:00pm
Rockville, MD
PMP Certification Training
Nov 13,14,15,16 8:30am-6:00pm
Rockville, MD
PMP Certification Training
Sep 28,29 & Oct 5,6 8:30am-6:00pm
Online - Eastern Standard Time (EST)
---
Erin Aldridge, PMP, PMI-ACP, & CSPO