Which Project Management Training Course Is Right for Me?
Have you decided to take the Project Management Professional (PMP)® certification exam? If so, congratulations! This is the first step to moving up in the field of project management. But, before you can sign up to take the exam, you should first take a project management training course to help you adequately prepare.
Choosing a training course is a big decision since the right course can set you up for success and the wrong course could set you up for failure. As you begin your search for the right course, you might notice how many different training courses are available. From digital courses to ones offered by your company to in-person training, there are so many options to choose from. And, you might worry that you don't have time to cover all the essential material before you take the exam.
Fortunately, regardless of your schedule, there's a project management training course delivery alternative that can work for you. Learn more about the three project management training course options you can choose from, and find out the benefits and drawbacks of each one.
In-House Training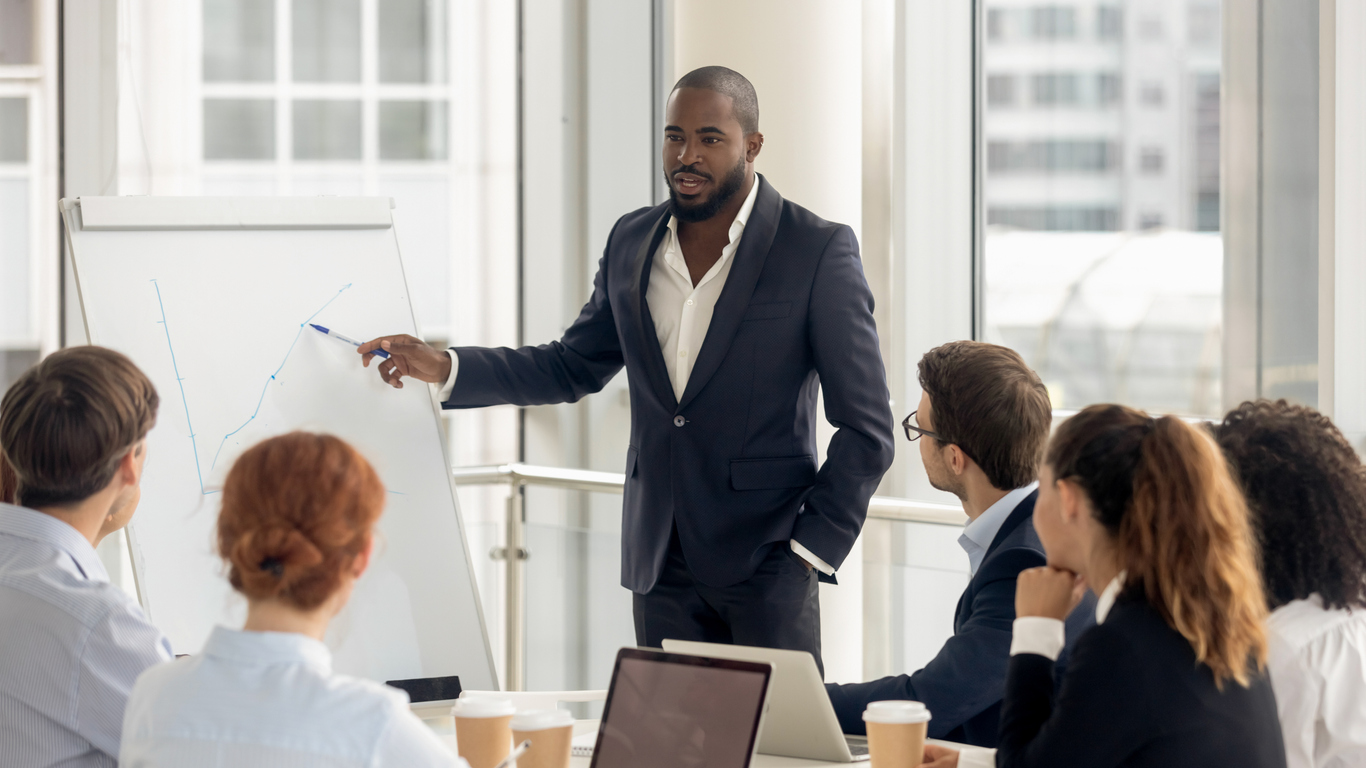 In-house project management training sessions are one way companies invest in their employees. Companies, if their leaders value project management training, can choose an in-house training program to offer to their team members. In this model, an instructor will come to the company and hold in-person training sessions. This is ideal for companies with multiple employees interested in pursuing the PMP® certification.
In-house project management training offers a number of benefits for the companies that choose to provide it, including:
Discounted Rates – Some project management training course providers offer group discounts for multiple students who enroll in the course. This is a demonstrated savings over enrollment on an individual basis.

Control over Scheduling – When companies offer in-house project management training, they can choose when it's most convenient for the course to be administered. For example, if your business has a busy season, then it's ideal to hold your training in the off-season. This also minimizes interruption to your business as you can allot time in advance for employees to participate.

Company-Specific Training – When a company provides employees with on-location training, the material can be tailored to address challenges in their specific industry.

Team Building Opportunities – As employees are trained together in a group, they strengthen bonds by working together to solve problems and learn the material.

Savings on Travel Costs – If a business has a single location, in-house training reduces travel costs for employees to venture to another location to attend sessions. (If your company has multiple locations, you could have separate in-house training at each location or save money by choosing virtual training.)
For companies, offering in-house project management training yields a high return on their investment. They have a team of well trained future PMP credential holders and their employees are better prepared to take the exam.
Virtual Course
Today, many people are looking to digital methods to meet their training needs. If you simply don't have the time to attend an in-person training session, you now have access to virtual courses for your project management training. This is a flexible option for those who may work long hours or who don't live close to a project management training location.
Virtual project management training offers a lot of the amenities of in-person training without the hassle of leaving your own home. You still benefit from live instruction with a training professional and you have access to all the same course materials your peers will have printed out and given to them at in-person sessions. The only difference is that your instructor and your training materials will only be accessible online.
Another benefit of virtual learning is the ability to complete a course at your own pace. For example, an in-person project management boot camp course could last for two days. Maybe you don't have two days to cut out of your schedule. Instead, with virtual learning, you can spread the course over a four-day period, taking your time and working when your schedule allows.
Convenience is one of the main reasons aspiring PMP credential holders choose virtual training delivery. Instead of planning your schedule around training, you can plan training around your schedule. That way you don't miss a family event or an important work meeting.
It's also beneficial for companies with multiple locations to choose a virtual training path for their employees. Instead of paying for all employees to travel to a single location for in-house training, you can just offer a virtual training model, allowing everyone to learn from the comfort of their own office or home.
Unfortunately, one drawback on virtual training is the lost benefits of in-person discussion and instruction. While there are a virtual discussion boards and question-and-answer sessions online with your instructor, it's much easier to ask a question in class, in person.
Live, In-Person Course
One of the biggest drawbacks of a company-provided course is that individuals have little control over the who provides the training and how and when it's provided. If you want control over how in-depth your project management training is and you're most comfortable in a traditional classroom setting, a live, in-person course is ideal for you.
With in-person training courses, you'll attend class regularly at a set time. While some might feel that virtual learning is more convenient, for other learners, having a specific time to work on their project management training ensures that they are focused and dedicating time each day or week to their training.
An in-person project management training session is probably similar to what you imagine – training materials, instructor-led discussion, practices tests. It's a classroom setting that's familiar to all and comfortable for most.
One of the greatest advantages of in-person training is the ability to ask the instructor any questions you may have about the material. You'll never be left scratching your head over a concept when the instructor is right there to provide guidance. You're able to leverage the instructor's knowledge to get the most out of your training experience.
Also, if you're worried about forgetting material or wanting to go over something at home, many in-person training courses offer digital materials you can study on your own time to support you through the PMP certification process.
Ultimately, there's no single answer for which best project management training delivery option is best. It depends on the person engaging in the training, their schedule, and whether or not their company will provide training. As you evaluate your options, keep your specific learning style in mind. For example, if you want to have the knowledge of an instructor at your disposal, in-person training is best for you. Regardless of the option you choose, with the right training, you're on your way to becoming a PMP credential holder!
Are you ready to start your journey to becoming a PMP credential holder? Take the next step with the Project Management Professional® Certification.
---
Studying for the PMP Exam?
---
Upcoming PMP Certification Training – Live & Online Classes
Name
Date
Place
PMP Certification Training
Dec 4,5,6,7
8:30am-6:00pm
Rockville, MD
View Details
PMP Certification Training
Feb 5,6,7,8
8:30am-6:00pm
Rockville, MD
View Details
PMP Certification Training
Dec 4,5,6,7
8:30am-6:00pm
Online - Eastern Standard Time (EST)
View Details
PMP Certification Training
Dec 4,5,6,7 8:30am-6:00pm
Rockville, MD
PMP Certification Training
Feb 5,6,7,8 8:30am-6:00pm
Rockville, MD
PMP Certification Training
Dec 4,5,6,7 8:30am-6:00pm
Online - Eastern Standard Time (EST)
---
Erin Aldridge, PMP, PMI-ACP, & CSPO